Regulation
The European Parliament wants safer and cleaner trucks
04/03/2015 04:48:52 pm
The MEPs have adopted a measure to allow truck manufacturers to use new conception plans that exceeds the actual weight and length limits.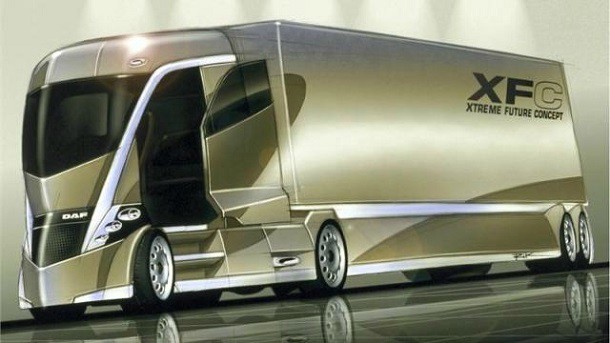 Meeting in a plenary session on March 10th, 2015, the MEPs have adopted at second reading a revision of the 96/53/CE directive regarding trucks weights and dimensions. In order to increase the safety and environmental performance of thieir trucks, manufacturers could use new conception plans that exceeds the actual weight and length limits.
More safety and less pollution : the challenges of the new rules
Since December 2014, the Parliament and Council President  already agreed informally to change the 1996 directive in order to increase the trucks safety and environmental performance. The new rule formalises this agreement by allowing the following modifications :
Change in the cab's form : the new cabs, rounder, offer a better vision field to the operator and a lower wind resistance
A stretched out conception for a better absorption in case of shock
The truck weight limit increase : this increase of approximately a tonne offer the opportunity of bringing alternative cleaner fuels
Wings at the rear could increase the truck's aerodynamics and help reduce fuel consumption and polluting emissions
15 cm extra for intermodal container transport : freight transport will be even more efficient.
These rules will be stricter for weight limits and a better information of the operator with build-in captors.
Progressive entry into force until 2019
« We have tried for trucks to be safer for the drivers but also for all the other road users», explained Jörg Leichtfried (S&D), Austrian MEP and rapporteur. The text should now be approved by the Council of Ministers of the European Union. The Member States should apply these rules in the next two years. Regarding the cab's conception, Concernant la conception des cabines, the new layouts will be effective 3 years after the adoption of the new truck rules approval in 2016.