Miscellaneous Transport
Russian embargo : no financial aids from Europe for road transporters
03/31/2015 04:19:39 pm
03/31/2015 04:18:55 pm
Via-Mobilis - Mise à jour : le 03/31/2015 04:19 pm - By
Margot MOTTARD
Europea MPs have recently asked the European Commission for financial aid for road transporters that are being impacted by the Russian embargo on food. But due to lack of budget, each country has to deal with it on its own.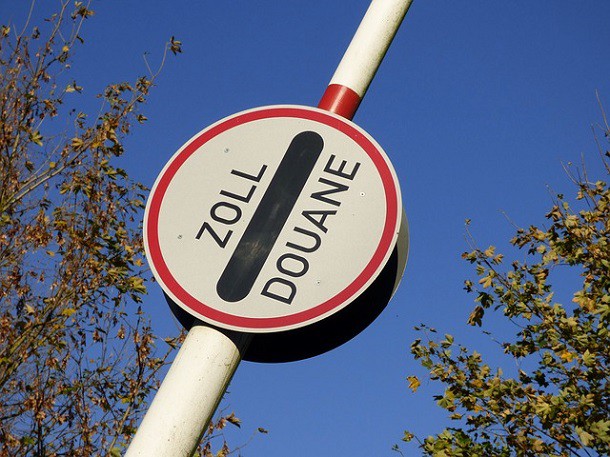 During the last plenary session at the European Parliament on March 9th, 2015, German MP Michael Cramer (Greens) asked Violeta Bulc, European Commissioner for Transport, about the impact on European transporters of the food and farming import ban in Russia.
Applicable since August 7th, 2014, the Russian embargo impacted European transporters specialising in food and farming products transport.
The European MP asked the European Commission to financially help transporters that are being impacted by the embargo, as it has been done in August 2014 to help European fruit, vegetable and milk farmers with 155 million d'euros.
No emergency funds for transporters
« There is not a lot we can do in terms of financial help on a European level », answered Violeta Bulc. « Unlike my colleague in agriculture, I don't have emergency funds for transporters », she added.
Acknowledging the important harm suffered by companies especially in Poland and in the Baltic countries where certain companies has to dismiss employees, she asked transporters to seek financial aids with their countries. The European legislation allows up to 100.000 euros of State aids during three years, under certain conditions, she said.
The EU won't file a complaint at the WTO
The German MP also wants the EU to file a complaint against Russia at the WTO (World Trade Organization), but bounced back : « Relationships between the EU and Russia in terms of transport are still slighlty ruled by bilateral agreements », notices the commissioner.
While waiting for the Commission to have more precise data to establish an action plan, it is in the member states best interest to cooperate and think of new solutions, especially in relation with the WTO, she told him.
Transit in Russia is also hampered
Food and farming products transit on the Russian territory has been hampered by authorities : when they don't just block products, they demand that these trucks are escorted. The warranties asked to haulier have been multiplied 10 times.
Some European MPs wanted to use the European Globalisation Adjustment Fund. Others, in favor of the Russian international policy,  wanted the lifting of the sanctions imposed on Russia since the Ukrainian crisis, saying that Russia would stop the embargo.